Complete guide to the 192.168.1.254 IP Router Admin Panel.
192.168.1.254 Router Admin Login.

How to sign in to your router admin control panel, through the 192.168.l.254, 192.168.254.254, 192.168.0.254 and 192.168.1.1 IP Default Gateway.
What is the 192.168.1.254 IP?
The IP address 192.168.1.254 is a private internet protocol address, which is often utilised by routers as their Default Gateway, allowing users to gain access to the device's control panel.
From inside the control panel, an authorised user can adjust various router settings or network options, optimising their private network.
When this is the Default Gateway, devices connected to the router via Wi-Fi or an Ethernet cable will usually be allocated a similar IP address, such as 192.168.1.x, with the 'x' being replaced by another number. The most common router IP address is 192.168.1.1. Other common router IP addresses are: 192.168.254.254 and 10.0.01.
The 192.168.1.254 IP address is most commonly seen with home networks, especially with Aztech, Motorola and CenturyLink routers.
192.168.1.254 Login.
How to Log In to My Router Control Panel via the 192.168.1.254 Default Gateway.
To access the 192.168.1.254 router login screen, assuming that is your Default Gateway IP address, you should use a device that is currently connected to the router, either through a Wi-Fi connection, or via an Ethernet cable.
Then, simply launch the web browser of your choice on the device, type: http://192.168.1.254 into the address bar and press the 'Enter' button. You should not add "www." to the beginning of the address and, similarly, you should avoid including any suffix, such as ".com" or ".net" too.
You should then see a login box, where you need to enter your username and password. Once you have done this, press 'Enter' and you should gain access to the control panel for the router. This process should work on all major browsers, including Google Chrome, Firefox and Internet Explorer, but if it does not, try a different browser.
I Have Forgotten My Router Admin Username and Password – How Do I Find or Reset Them?
If you are unsure of the username and password required to gain access to your router's control panel, and you do not remember setting one manually, it is quite likely that the router is still using the default login credentials. In most cases, the username and password will be written on a sticker in the device itself, or contained in the instructions.
This may not always be the case, however. It may also be that you have lost the instructions booklet, or the sticker on the router has been removed. In this situation, a Google search for your router model, plus the words "default gateway username and password" will often be able to find the right credentials.
Alternatively, you could try using some of the most frequently seen username and password combinations. We have compiled a list of these further down the page, but this will require some trial and error.
For users who have manually changed their username and password, but have since forgotten their credentials, the best solution is to perform a factory reset on the router itself. This will return the router to its default settings and although you may need to configure it again, it will reset the username and password as well.
The precise process for performing the factory reset will vary from one router to the next. However, the most common method is to press a small pin-sized button and hold it in for around 10 seconds.
From there, you can simply follow the instructions provided above to log in to the control panel.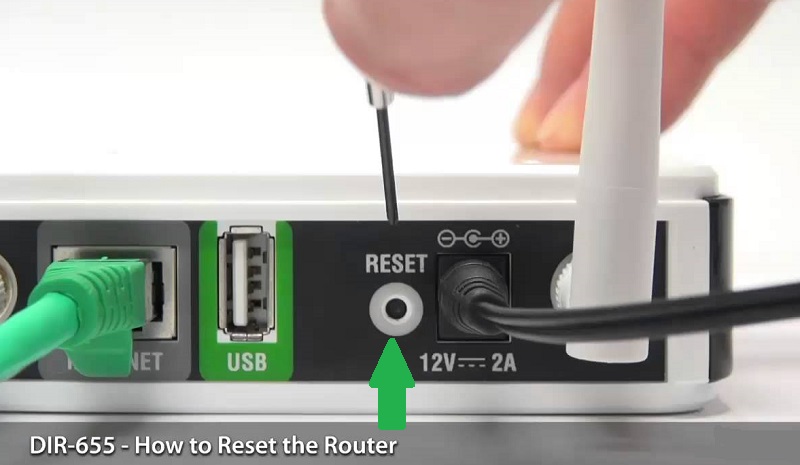 I Still Cannot Log In to My Router Admin Page with the 192.168.1.254 IP Gateway. What Am I Doing Wrong?
If you continue to experience problems when attempting to log in, the first thing to do is double check that you are definitely entering the right IP address. Pay careful attention to the placement of the dots and avoid any unnecessary prefixes or suffixes. If the login box does not appear, your router may have a different address.
How do I find my Router's Default IP Gateway?
If typing 192.168.1.254 in your browser's address bar results in a time-out error, your router may be using another defaut IP address. You can find the right IP address in Windows by launching 'Command Prompt;. From there, type "ipconfig" and press 'Enter'. Your router's IP address will then be displayed next to the words 'Default Gateway'. If the displayed IP address is different, make a note of it and enter that into your browser's address bar instead.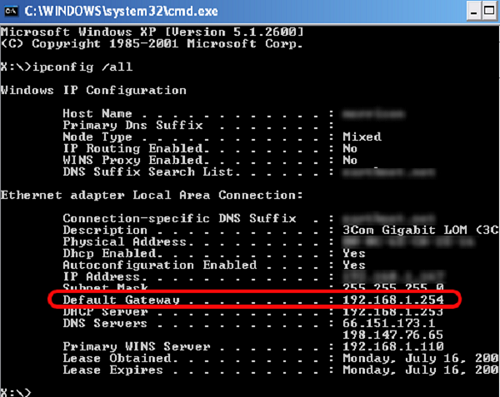 If you are not using a Windows device and cannot launch 'Command Prompt', you could try entering one of the other common Default Gateway IP addresses that are often allocated to routers on private or home networks. Some of the best options (other than 192.168.1.254) to try include: 192.168.0.1, 192.168.1.1, 192.168.2.1 and 10.0.0.1.
Common Router IP Address Mistypes.
If you are unable to even load the router login page, you may have mistyped the IP address or entered it in the wrong address bar. Remember that the IP address must be typed in your browser's URL address bar, and not in the Search Bar. Type in: 192.168.1.254 where you would normally enter the URL address of a website, and press ENTER. This should load the router login page.
A very common mistake by new users is to leave out one or more of the Full Stops in the IP address. Another is  to use the letter "L" instead of the number "1", or the letter "O" instead of the number "0".
These mistypes are all WRONG:
192.168.l.254
192.168 l.254
192.168 l 254
1921681254
192.168 1.254
192.168 1 254
192.168 254
192.168.254
http 192.168 l 254
www.192.168.l.254
192.168.1. 254/login
http //192.168.1.254/
https //192.168.1.254/
The CORRECT way to write the 192.168.1.254 IP Address:
The only correct ways to write the 192.168.1.254 IP address in your browser's address bar are:
192.168.1.254
http://192.168.1.254
You may copy and paste the above IP address into your browser address bar and press enter. Or visit the link directly here.
If your router login page still doen't load, your router may be using another default IP address, or your router is unplugged, off or broken.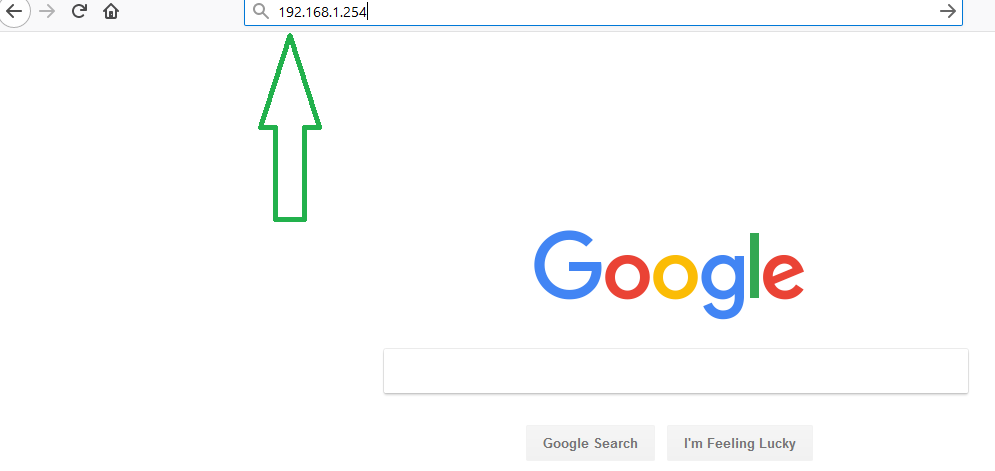 Check that your Router is Plugged In and Switched On.
Finally, you should also double check that your router is plugged in and switched on, and that your Wi-Fi or Ethernet connection is working properly. If problems persist, it may be worth switching to a different web browser, or even using a different device on the same network, to see if that resolves the issue.
Remember that Usernames and Passwords are Case Sensitive.
If you succedd in loading your router's login page, you will need to enter a Username and  Password. When entering your username and password on the router login page, remember that these fields are case sensitive. For this reason, you should ensure that the CAPS LOCK function is switched off on your keyboard.
What are the Most Common Default Router Usernames and Passwords?
If you are unable to remember the default username and password for your router, and you are unable to find them in the manual or online, there may still be hope. Many routers on the market utilise the same basic login credentials, so with a bit of trial and error, it may be possible to guess the information.
Below, we have compiled a list of popular login names and password combinations for you to try. Please note, where you see "[none]" it means the field should be left entirely empty. Usernames are listed in the first column and passwords are listed in the second, separated by a / sign. (Please omit the / sign).
admin / password
admin / admin
[none] / [none]
user / password
[none] / password
user / [blank]
[none] / admin
debug / password
tech / tech
root / [none]
The vast majority of default usernames and passwords are in all lower case letters and the login details are case sensitive. With that said, if you do not have any luck with the above, you may wish to try experimenting with upper case letters too. So, for example, 'password' would become 'PASSWORD'.
If the default router username and password has been changed by a another user, we recommend that you reset the router to its factory settings by holding in the small round button on the back of the router with a pen or another sharp object for 20 seconds. Then, try the default username and password again.
Video – How to Log in to Your Router Admin Panel – 192.168.1.254 or 192.168.1.1 IP.
Watch this video for step-by-step guide to determining your router's IP address (at minute mark 0.10, and how to open up your router admin login panel (at minute mark 3.20).
We have also added a convenient list of router brandnames that use the 192.168.1.254 Ip address as a default, along with the default router usernames and passwords.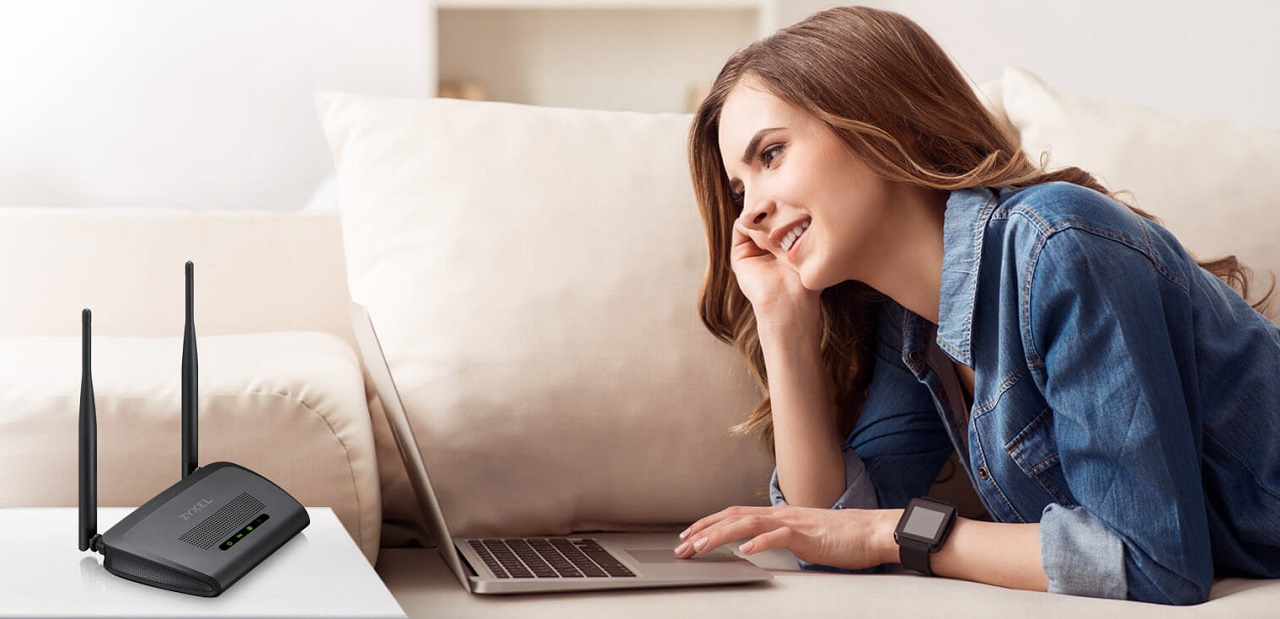 More Resources:
192.168.1.1
192.168.11 IP
10.0.01
192.168.1.254
192.168.0.254
192.168.254.254
192.168.1.254 Passwords and Usernames
192.168.1.1 Passwords and Usernames
TPlinkrepeater.net
Other Resources.
Routers on Wikipedia
Libgen
Liteblue Usps
Walmart call in number
Walmartone Login
Onewalmart
Onewalmart Login
Liteblue Usps
Myloweslife
Oursainsburys
Myloweslife
Mywegmansconnect
Cracker Barrel Employee
Roadrunner Email
Aka Ms Remoteconnect
Aka.Ms/Remoteconnect
Publix Passport
Tesco Payslip
Hesgoal UK Live Streams.
Streameast Live Streams.
Joinpd Joinpd.com.